This is a replacement control pod (black edition) for
Logitech z-5500 speakers.
If your old control pod is missing or broken, this can be used to replace it.
This unit is compatible with z-5500 systems with post636 PIDs!!! (PID between R001-R200 and R636-R999)
How to check your PID number:
Look at the bottom of your speakers or subwoofer for a small white sticker with a 3 digit number following an 'R' on it.
You can simply connect this control pod to your subwoofer/speakers
and your sound device (MP3, Computer, CD Player etc.) with the included cables.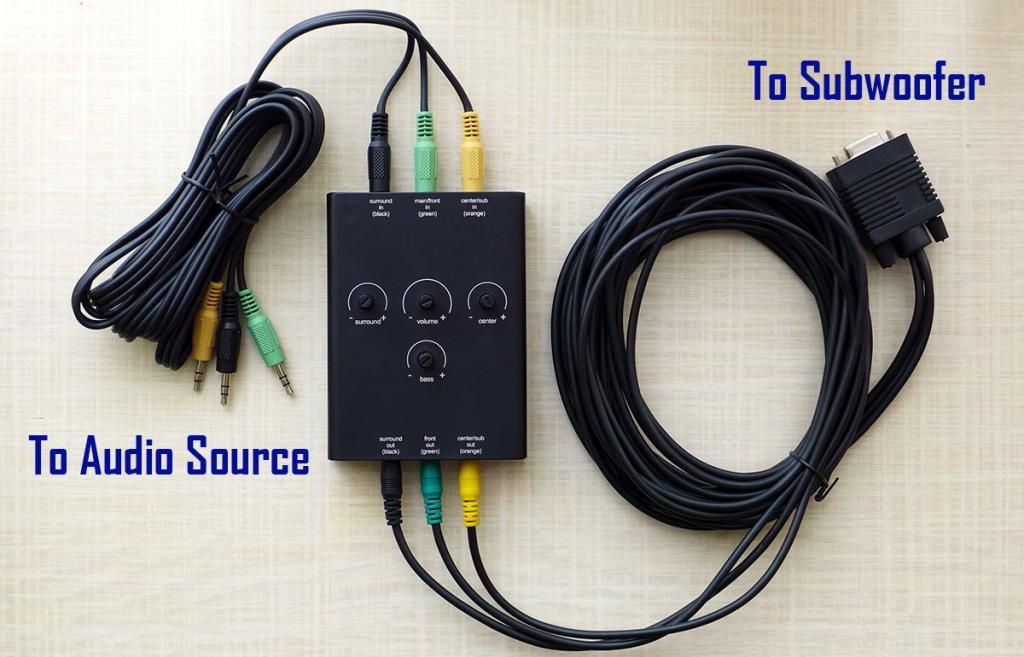 Thanks to redesigned PCB board and high quality shielded audio cables,
this
black edition
has excellent performance.
You can control the Front, Surround, Center and Bass Separately.
It has 5.1 C
hannel D
irect and
Stereo
x2
modes as in the original control pod
.
It also has self-adaptive 5.1/2.1 mode switch as shown in the following picture.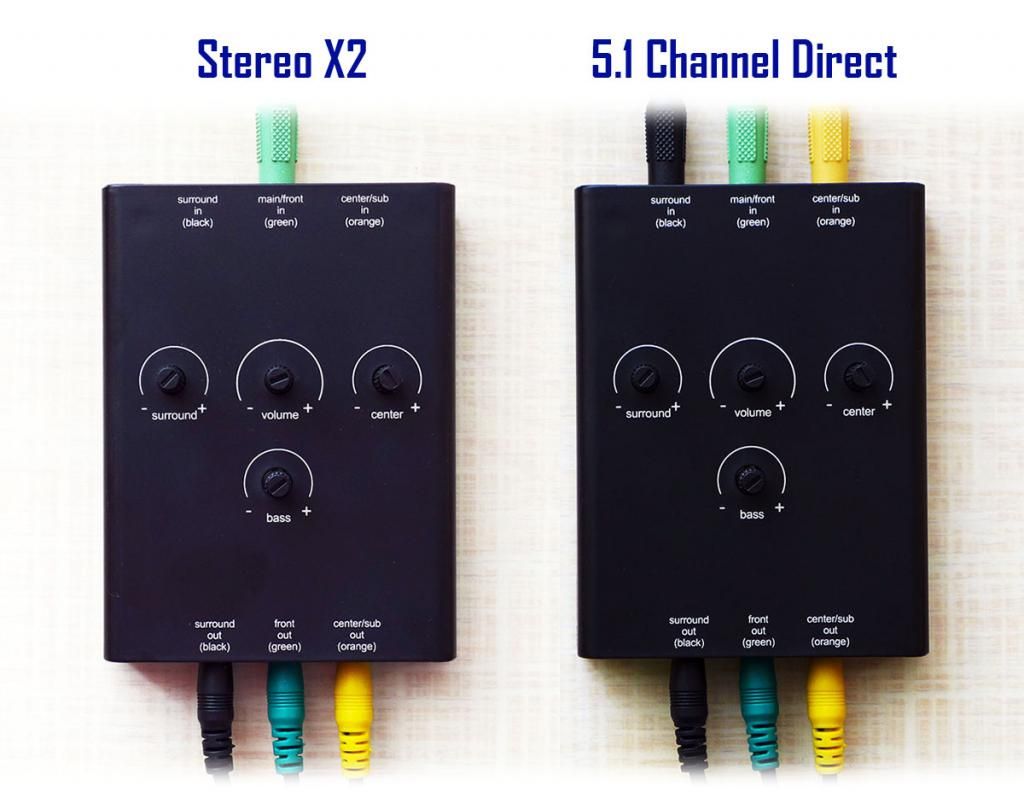 When the 3 m

ini-jacks are all plugged in, it works in 5.1 mode (6 channel direct);

When only 1 minijack is plugged into the main/front port, it works in 2.1 mode (stereo x2).

With the 5.1/2.1 mode switch, you have the flexibility to either use a 5.1 sound card or just a 2.1 sound card

or any MP3 devices with only 1 stereo audio port.
What's included in the package:
3 Minijack Color Coded Audio Cable, x1
5.1/2.1 Self-Adaptive Sound Control Box, x1
3 Minijack Logitech z-5500 Control Pod Bypass Cable, x1
You will get what you see in the picture below